Yuan has released a new set of AI features for Cross Camera / License Plate Recognition / Background Blurring / Face Beauty
Cross Camera
Besides object identification in Deep Learning, YUAN has further enhanced and integrated the identification function to feature detection. After incorporating feature detection, the release of Personal Re-Identification
( ReID ) comes subsequently and is essential for multi-channel devices.
Personal Re-Identification provides users to transport detected data to different channels, hence after the support of this function, in the result of a single channel, each move of the identified object can be monitored and tracked by multiple surveillance sources.
The ReID function enables interchangeability between different cards on the PC, different PC sources can also share their acquired results from the data and source sharing-function QCAP contains. This allows users from different sources to share the acquired data, hence saving time on all ends.
License Plate Recognition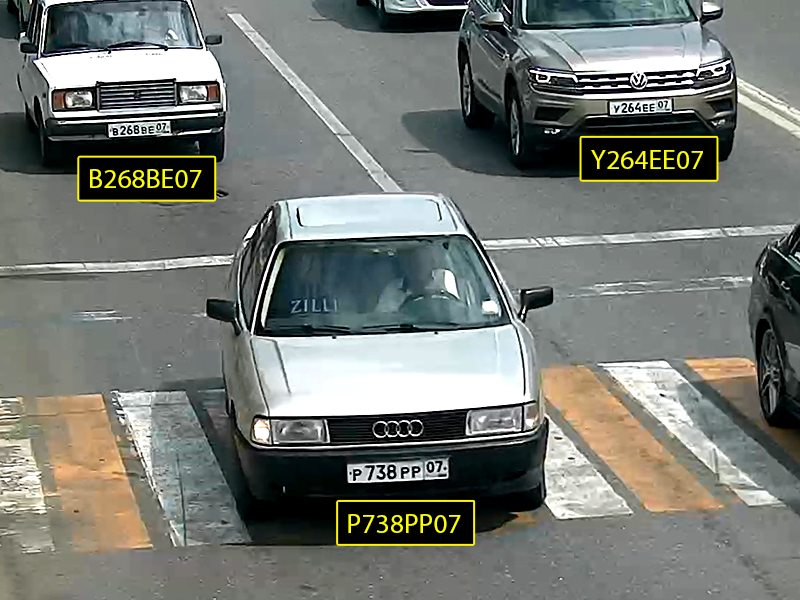 In regards to setting video cameras on the road, the function of license plate recognition can instantly recognize vehicles passing by whilst tracking its traveled route based on the vehicle's license place.
Integrating the process of road toll with license place recognition allows registered vehicles to get charged automatically. This can save manpower and avoid fare evasion.
Concurrently, when transporting license recognition data, users do not have to transfer the recorded data entirely. Instead, they can transfer the data of the license plate recognition solely. This saves an extra cost of transferring unneeded data whilst reducing the process of system maintenance.
Background Blurring
Most companies have executed telecommuting to cope with the increasing threats of COVID-19. In this case, one's privacy remains a vital aspect for at-home workers during their working hours.
In this matter, YUAN has added background blurring and background removing effects within the abilities of AI technology. With this feature, at-home workers do not have to intentionally find a clear place within their homes to conduct meetings with their colleges and customers via video conferencing, instead, they can easily activate the background blurring and background removing functions.
Besides being able to retain one's privacy, background removing and background blurring provides the option of choosing one's own background design, enabling users to incorporate their own creativity whilst maintaining their privacy.
Face Beauty
With the increasing use of video conferencing and the accelerating trend of pursuing a YouTube career, beauty filters have also been increasingly popular with regards to image capturing. Hence YUAN added this function on our capture cards to provide beauty filters that come in handy.
In regards to beauty filters, we developed a wide range of effects including eye enlargement, adjusting the pupillary distance, face slimming, complexion brightening, skin smoothening, etc. These functions enable users to select different effects according to their liking.
Also, our beauty filter creates natural results. It will not form a drastic alteration with your original appearance, neither will it affect the background in making it look crooked or blurred.