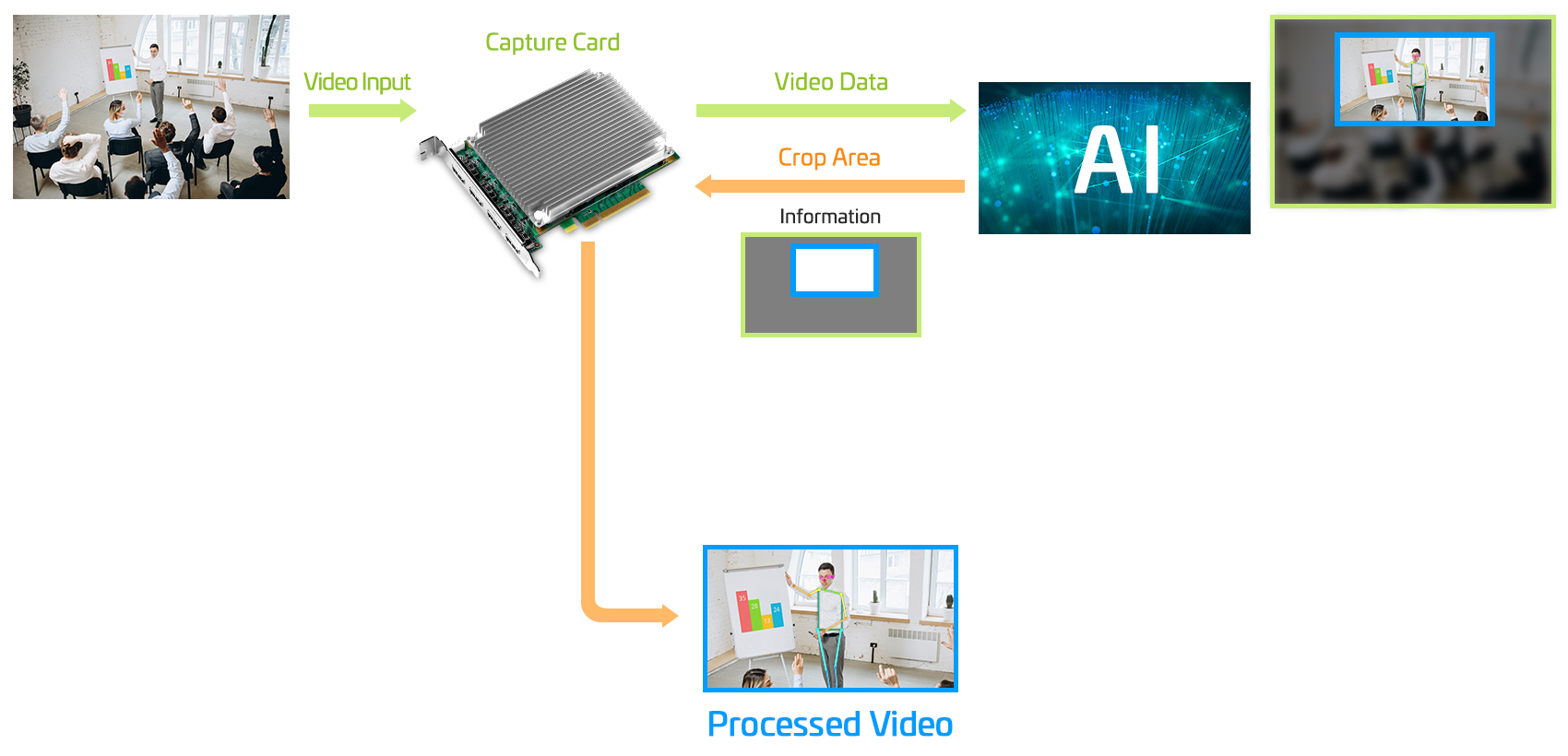 By combining Multi Instance and QDeep, all capture card solutions of YUAN can now support DeepLink AI process. DeepLink AI process patent* is a technique to pass recognized image from AI Process to capture cards. By then, capture cards can output recognized image directly.
The General AI process needs several sophisticated settings to allow user acquiring results from image recognition. With the help of DeepLink AI process, those sophisticated settings and software updates can be neglected and therefore save a lot of works for customers to develop their own software.
DeepLink Supporting Programs
DeepLink AI process supports conference software such as ZOOM, Skype, Teams…etc. Also, there is no need to apply settings anymore on Virtual Camera to display or output AI processed image directly from capture cards.
By thoroughly integrating QCAP and QDEEP, DeepLink AI process can be applied to all capture cards of YUAN. The process not only keeps all features from the original QCAP but also makes QDEEP more user-friendly. Hence, making AI development handier.
*Yuan authorizes partners to use this patented function to satisfy varied pic arranging needs, making teaching and conferencing handier.