Next Generation Form Factor Capture Card
YUAN has been reinventing new M.2-interfaced capture card products after introducing the world's first smallest M.2 capture card, SC550N1 M2 HDMI, in 2016 and first 4K60P M.2 capture card, SC710N1 M2 HDMI2.0, in 2019. We now proudly present you the latest M.2 capture card families built upon Pro Series – SC710, SC700, and SC400 M.2 models.
SC710N1 M2 HDMI2.0 and SC710N1 M.2 12G-SDI both are more superior than their counterparts in the market with their outstanding features of low power consumption and ultra-low latency. We also made it possible for our customers to capture 4K60P video with such company size at 22x80mm single-layered PCB.
SC700 family is the FHD version of SC710 products. SC700N1 M2 HDV and SC700N1 M2 AIO both supports low power consumption and ultra-low latency, we further add loop-through daughter board and additional audio line-in daughter board, providing more flexibilities for our customers suitable solutions for their projects.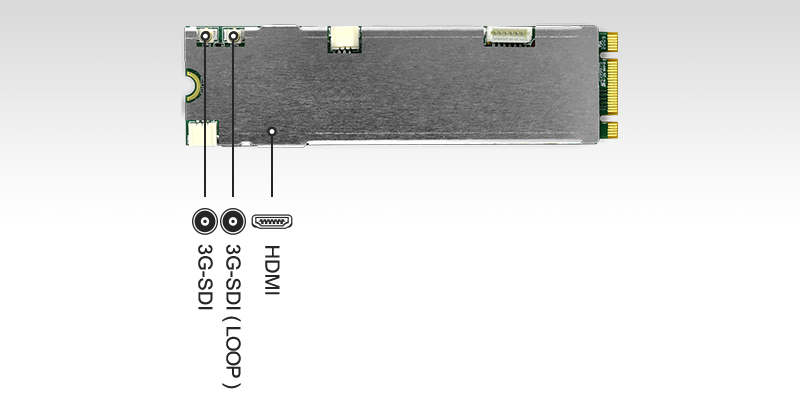 SC400 and SC410 models are the latest capture product families YUAN has developed, which comes in with the capacity to capture up to 4chs FHD video. This is the other FHD option available after we introduced SC550N4 M2 capture cards with stackability and interchangeability between daughter boards, in 2018.
SC400 and SC410 models not only inherit the same advantage of low power consumption but also enhance its performance to dissipate heat while further reduce their size, making it easier to integrate PCs with much stricter environmental requirements, such as NUC and IPC.